One year on from the launch of our new and dynamic working model #WORKLIVEPLAY, SKS365 has used the anniversary celebration to launch an initiative linked to LIVE in WORK.LIVE.PLAY. across our four offices in Italy, Austria, Serbia and Malta: SKS365's Mental Health and Wellbeing campaign.
The initiative is a programme of events, forums and educational sessions over a three-month-long period from October until December this year, with the aim of educating our people and raising awareness of the importance of taking care of your mental health and wellbeing. The official slogan we chose for this internal campaign is #BREAKTHESTIGMA, to acknowledge the stigmas attached to this sensitive and often misunderstood subject.
The programme will include in-person and group learning sessions, on-site professional counselling with expert therapists, nutritional advice, step challenges, team activities and general support for each person's ongoing practice. These are just a few examples of what we've built for the next months, with the mission of taking care of our people's wellbeing and tackling all discrimination for those facing mental struggles.
Wellbeing as a corporate priority

The Covid-19 pandemic, climate change, tensions in the eurozone, a recession and the looming energy crisis can have a huge impact on an individual's mental state. This underlines just how critical mental health and wellbeing are for all people regardless of their gender, nationality or job title.
With the launch of WORK.LIVE.PLAY. one year ago, we brought these themes to the forefront of our People agenda by re-shaping the relationship between employer and employee. Embracing the complexities that exist in the day to day, we created and operated a working model that allows people to balance a professional life with the demands of their personal lives; allowing people to create a more personal way of working while remaining productive in their roles and feeling they have purpose and impact within the organisation.
With the Wellbeing and Mental Health initiative, we are going to consolidate and embed our people-oriented approach, which is the very heart of our company culture. We have made wellbeing a corporate priority, and all the initiatives we are going to deliver to our people are the result of our efforts to create and nurture a thriving work environment where people feel valued, appreciated and supported in voicing their needs.
Giving back
In addition to all the learning sessions, social events, meditation classes and motivational talks, I would like to mention one of the most appreciated initiatives we delivered to our people which has differentiated us within our industry: the WellnessTime initiative. This is a programme in which all employees are given two half days back per month to spend it as they prefer outside the office, without having this time deducted from their monthly salary. It's simply additional time to check in on themselves, spend with their close family or just go for a walk outside. People can even extend their time in a holiday location by working remotely if they so choose. It's about delivery and not presentism that makes WORK.LIVE.PLAY. revolutionary. It is a dynamic concept that evolves over time, thanks to a constant collection of feedback from our employees.
We are immensely grateful to our people because they made it happen, they have embraced it. We thank them for their hard work, passion and outstanding performance that has contributed to amazing results for SKS365, not only on a business level but also on the corporate side: our latest recognitions being employer of the year at the EGR Italy Awards 2022. A prestigious prize that testifies our joint effort and outstanding collaboration of everyone in the company to build such valuable initiatives that distinguish us as a competitive and innovative player in the market. The Mental Health and Wellbeing initiative represents just one step: we are determined to stay on this path and only grow from here, and the insights of our people will help us shape the next chapter of the journey.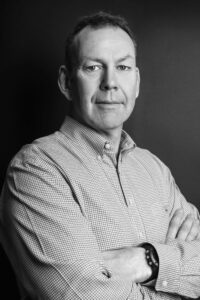 Prior to joining SKS365, Brian Dean has 20 years' experience in general management and HR. He was previously chief people officerfor a UK-based data analytics firm and has held similar senior positions in global telecommunications and financial servicesorganisations. He has a proven track record of delivering people strategies and transformational programmes in complexenvironments. His particular experience in talent management, employee engagement and building HR operational processes acrossmultiple geographies is fundamental as SKS365 continues to grow and evolve as a company. At SKS365, his remit and responsibilitiescover all group HR, administration, finance, communication and facilities management.